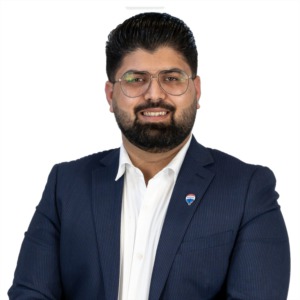 Ankit has industry experience & knowledge as a mortgage professional, and a degree in International Business Management. He brings a strong understanding of the real estate market, and his clients appreciate his patient and calm approach.
We are looking forward to watching his business take off. With the addition of Team Goran's training and systems, Ankit has picked everything up like a pro and has hit the ground running.
Ankit speaks 4 languages: Punjabi, Urdu, Hindi and English. His clients appreciate his great communication, knowledge and willingness to go the extra mile for his clients.