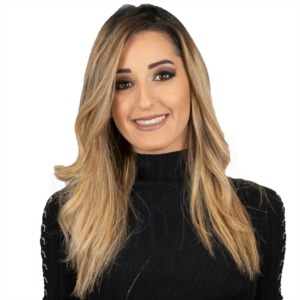 Samantha Matti has a passion for assisting clients. She enjoys putting a smile on people's faces and making sure they are always happy. Buying and selling a home is one of the biggest milestones a person goes through in their lifetime, and being a part of that process gives her joy and happiness.
She is a trusted and well trained professional who strives to provide you with solution-based service, and excellent communication. Samantha is energetic, hard working, and determined. Clients are impressed by the dedication and effort that she puts into making sure that they receive top quality service and amazing results.
Samantha speaks Chaldean and Arabic.